At the invitation of Taylors Lakes Secondary College, the Les Twentyman Foundation participated in an assembly of more than 200 Year 11 students with a focus on concerns surrounding knife crime and the devastating consequences that can result from carrying weapons.
Our Founder, Les Twentyman, spoke to the students and stressed the importance of making the right choices, and how the wrong ones can follow you for the rest of your life, impacting your family, friends, and the community as a whole.
A youth worker has been embedded in Taylors Lakes Secondary College through our 'School Outreach Support Service (SOSS)' to help address escalating youth knife crimes.
The Les Twentyman Foundation (LTF) has provided the school with an outreach youth worker who will partner with the school's well-being team to help young people process their emotions in a less violent way.
Veteran western suburbs youth worker Les Twentyman said the partnership came about as a way of addressing youth violence in the area.
Last month three teenagers were allegedly stabbed at Watergardens Shopping Centre following an altercation between a group of teenagers.
"As a community, we cannot police our way out of anti-social behaviour by young people," Mr Twentyman said.
"The answer lies instead in investing in programs that we know work, programs that provide direct support to children at the first sign of struggle, which produces positive results.
"There are no bad kids, they are the victims of the environment in which they find themselves, and the earlier we can get in and provide the support they need the more positive the outcomes for everybody.
"If you want young people to make better choices, then as a community we need to provide them with all the help and guidance that we can for them to do so."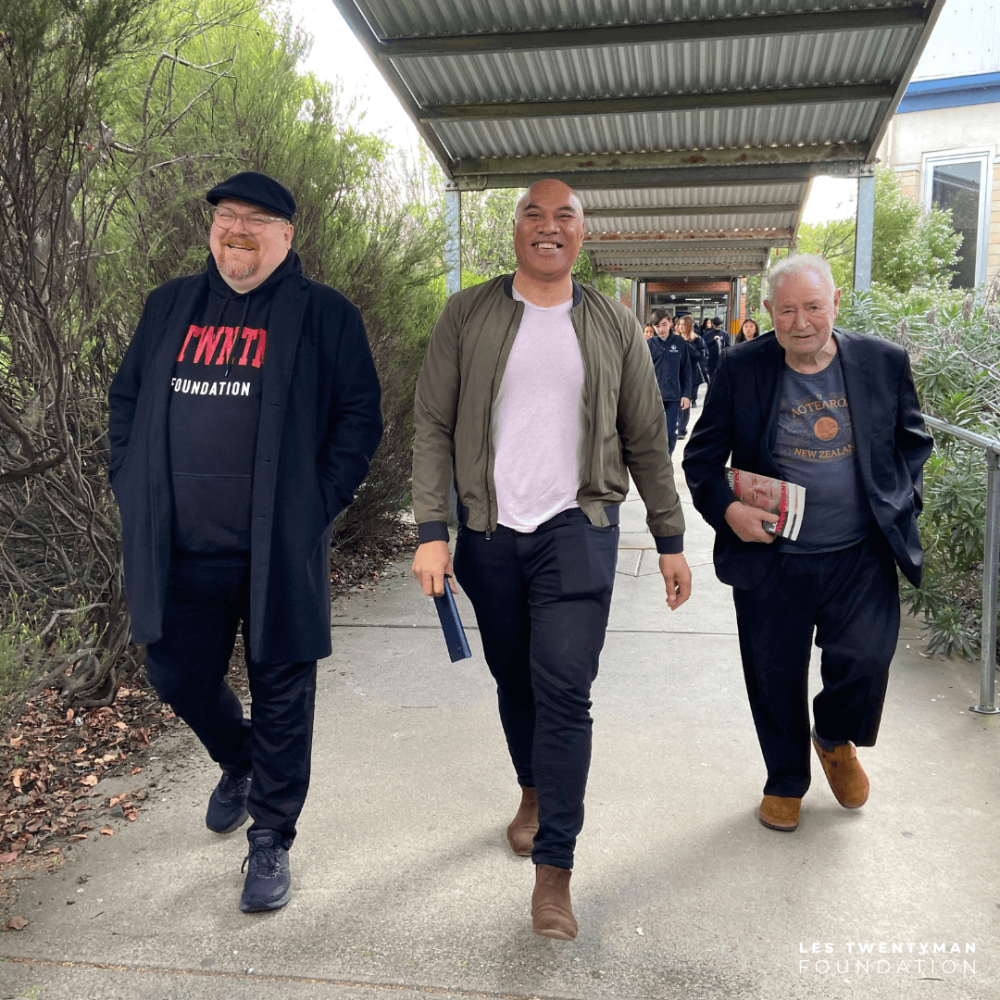 As part of the LTF's partnership with the school, Mr Twentyman joined the police for a question and answer session to discuss with students the dangers of violence and the use of weapons.
Taylors Lakes Secondary College principal Danny Dedes said the partnership was designed to aid students in developing positive social and emotional skills, as well as encouraging them to take responsibility for their own behaviour.
"Through a range of interactive workshops and activities, students learn about empathy, respect, and the importance of diversity," he said.
"The partnership between the college and the Les Twentyman Foundation is a wonderful example of collaboration between two organisations with a shared goal of supporting young people."
Thank you to the students and staff of Taylor's Lakes Secondary College for making the Les Twentyman Foundation a part of a very important assembly.